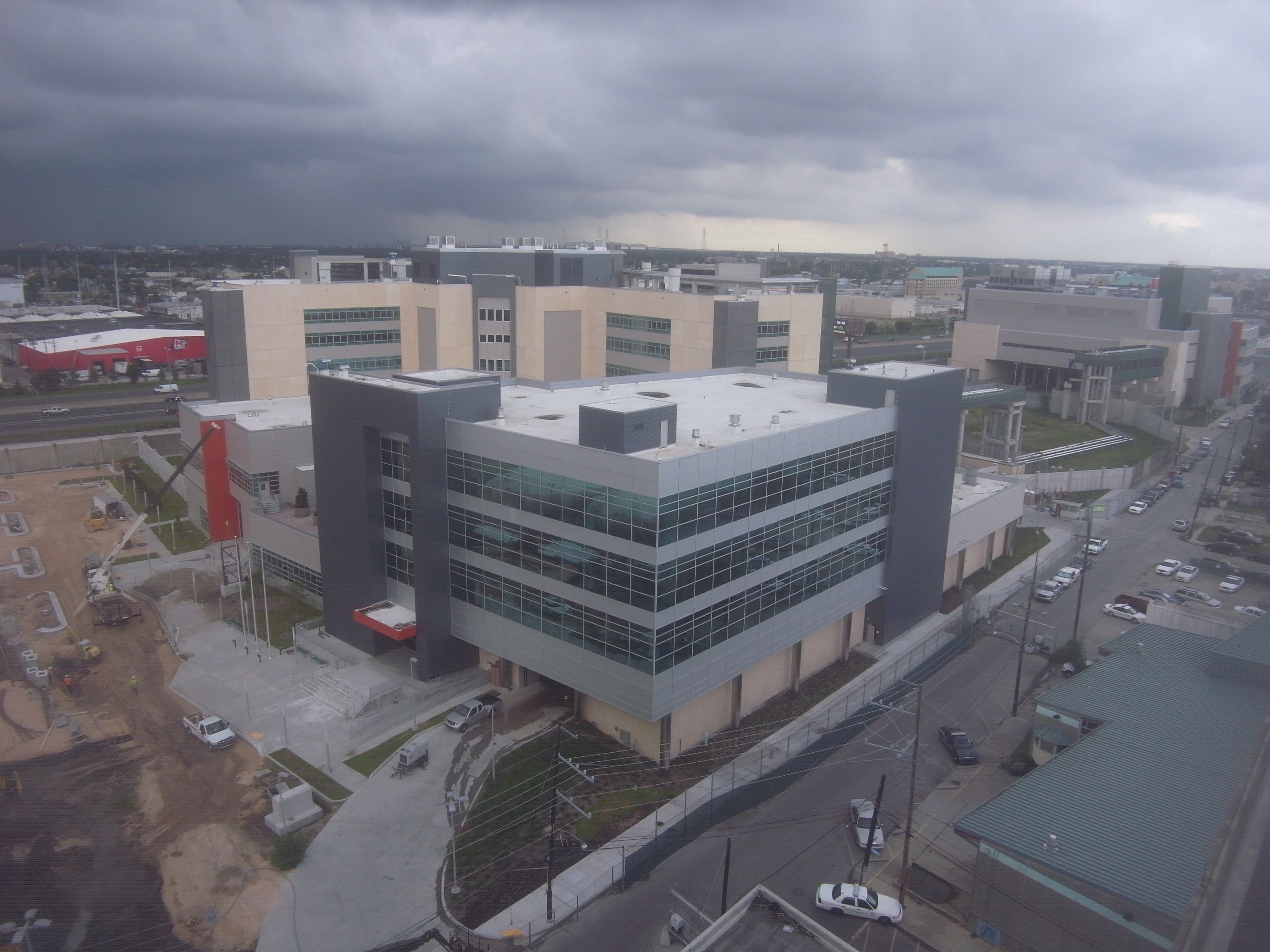 OPSO's Intake & Processing Center/Templeman III & IV Replacement
OPSO Re-Entry Program
NEW ORLEANS - 10-30-2014
Here are Halloween Safety Tips from Sheriff Marlin N. Gusman.
Street Safety Rules
Make sure you go trick-or-treating with an adult.
Stay on the sidewalk of well-lighted streets.
Check for cars, trucks before crossing the street.
Cross the street only at corners.
Carry a flashlight.
Walk! Don't run.
Do not take shortcuts through yards or driveways.
Never go to a house that is dark, make sure the house is well lighted.
Accept your treats at the door and never go into a stranger's house.
Candy Safety Rules
Eat a snack before you go trick-or-treating, so you don't snack on the treats before you get home.
Make sure that the candy is tightly wrapped and hasn't been opened before you get it home.
Bring all candy home before eating any of it, so your parent or guardian can inspect it.
Watch out for small toys or candy that could cause you to choke.
After you inspect your candy and you still don't know what it is, throw it out.
Be sure to wash all fruit. Check for holes. Have your parent or guardian cut open the fruit before you eat it.
Costume Safety Rules
Make sure your costume is made of flame-retardant material.
Make sure your costume is the right length so you don't trip or fall.
Your mask should fit securely and allow you to see clearly.
Be careful with toy swords. They should be flexible, so if you fall, you won't hurt yourself.
Have a safe and Happy Halloween!
Your Sheriff,
Marlin N. Gusman
NEW ORLEANS - 10-07-2014
The Orleans Parish Sheriff's Office (OPSO) and its new medical and mental health care provider, Correct Care Solutions (CCS), are hosting a healthcare job fair on Wednesday, October 8 from 8 a.m. to 8 p.m. at the New Orleans Downtown Marriott, 859 Convention Center Blvd.
The Sheriff's Office is recruiting registered nurses, licensed practical nurses, nurse practitioners, psychiatric nurse practitioners, psychiatrists and primary care physicians. These medical professionals will be contracted through CCS for full-time, part-time and PRN positions.
CCS has been contracted by the OPSO to provide medical care and mental health services to OPSO patients at its New Orleans jail facilities and at the Elayn Hunt Correctional Center in St. Gabriel, where acute and sub-acute mental health patients will be housed. The Nashville, Tennessee-based company was one of seven providers who submitted bids to OPSO earlier this year.
"We are pleased to partner with Correct Care Solutions," said Sheriff Marlin N. Gusman. "Correct Care Solutions is the right fit for the Sheriff's Office as we transition to the new inmate facility and as we work to achieve substantial compliance with the consent agreement."
"We are very enthusiastic about working alongside the OPSO to recruit top-tier medical professionals in the greater New Orleans area," said Jerry Boyle, Chairman and Chief Executive Officer of CCS. "Like Nashville, New Orleans is a leader in healthcare, and we are confident that we can attract the best and the brightest to provide exceptional service for Sheriff Gusman and his team."
Healthcare Job Fair
New Orleans Downtown Marriott
Creole Queen Room
859 Convention Center Blvd.
(504) 613-2888
Wednesday, October 8, 2014
Continental Breakfast: 8:00 – 10:00 am
Lunch: 11:30 am – 1:30 pm
Appetizers: 5:30 – 8:00 pm
Give-a-ways including 2 Tickets to a Saints Home Game
Read more: Orleans Parish Sheriff's Office to Spearhead Healthcare Job Fair
Victim Notifications & Programs
Crime Victims Programs
Victim Notification
ICE
Notification System
Crime Victims
Reparation Program
Elderly Victims
Assistance Program
Louisiana Victim
Notification System
Public Bids
Top Headline
Other Headlines
If you have a medical question about an inmate, call the Medical Inmate Advocate at 504-822-8000, ext. 4134.
The Medical Inmate Advocate is an experienced OPSO nurse who will investigate your concern and call you back. If you wish to provide medical information about an inmate, call the Medical Inmate Advocate. Medical confidentiality is maintained, but your concerns will be addressed.
Programs for Public Benefit
Harmony House
The OPSO Harmony House addresses the needs of parent, child, the courts, and the communities of New Orleans and the surrounding metropolitan areas by providing a safe, supportive environment for Supervised Visitation and Monitored Exchanges with equal regard for parent and child safety.
Young Marines
The OPSO chapter of the Young Marines is in partnership with the national Young Marines program. Youth under the age of 18 enroll for drill, games, field trips, and education.
West Bank Major Crime Taskforce
Deputies assigned to this task force focusing on major crimes and narcotics enforcement on the West Bank.
United States Marshalls Task Force
OPSO also participates in US Marshall task force activities, focusing on the apprehension of violent criminals in the Greater New Orleans Area and monitors registered sex offenders in Orleans Parish.
The Great Body Shop
The Great Body Shop program is a school-based program which covers drug prevention, health, bullying, emergency situations, nutrition, and other topics for youth from kindergarten through twelfth grade. Materials and training are available from OPSO.
Sheriff Marlin N. Gusman's Supervised Visitation Center
This program is in partnership with Harmony House and provides non-custodial parents a safe drop-off and/or visitation area.
Juvenile Curfew Center
OPSO maintains the Orleans Parish Juvenile Curfew Center in conjunction with the New Orleans Police Department. Youth under the age of 18 are brought to the facility when they violate City of New Orleans curfew laws and are held in a non-secure environment until a parent or guardian arrives for them.
Elderly Victim Assistance and Victim's Assistance
This program is in partnership with the State of Louisiana Victims Assistance Board and provides limited funding and assistance to elderly or non-elderly victims of crime.
Drug Abuse Resistance Education (DARE)
DARE is a school-based drug awareness and prevention program for youth. OPSO's main focus is sixth graders through high-school.
Criminal Patrols
This program focuses on outstanding warrants for violent crimes. Persons wanted for violent crimes are targeted and arrested for public safety. This program is grant funded in partnership with the Louisiana Commission on Law Enforcement and focuses on proactive crime prevention in high crime areas and the apprehension of wanted fugitives.
Presentation to Mayor's Committee
Criminal Justice Working Group


City Council Presentation
2014 Budget Presentation