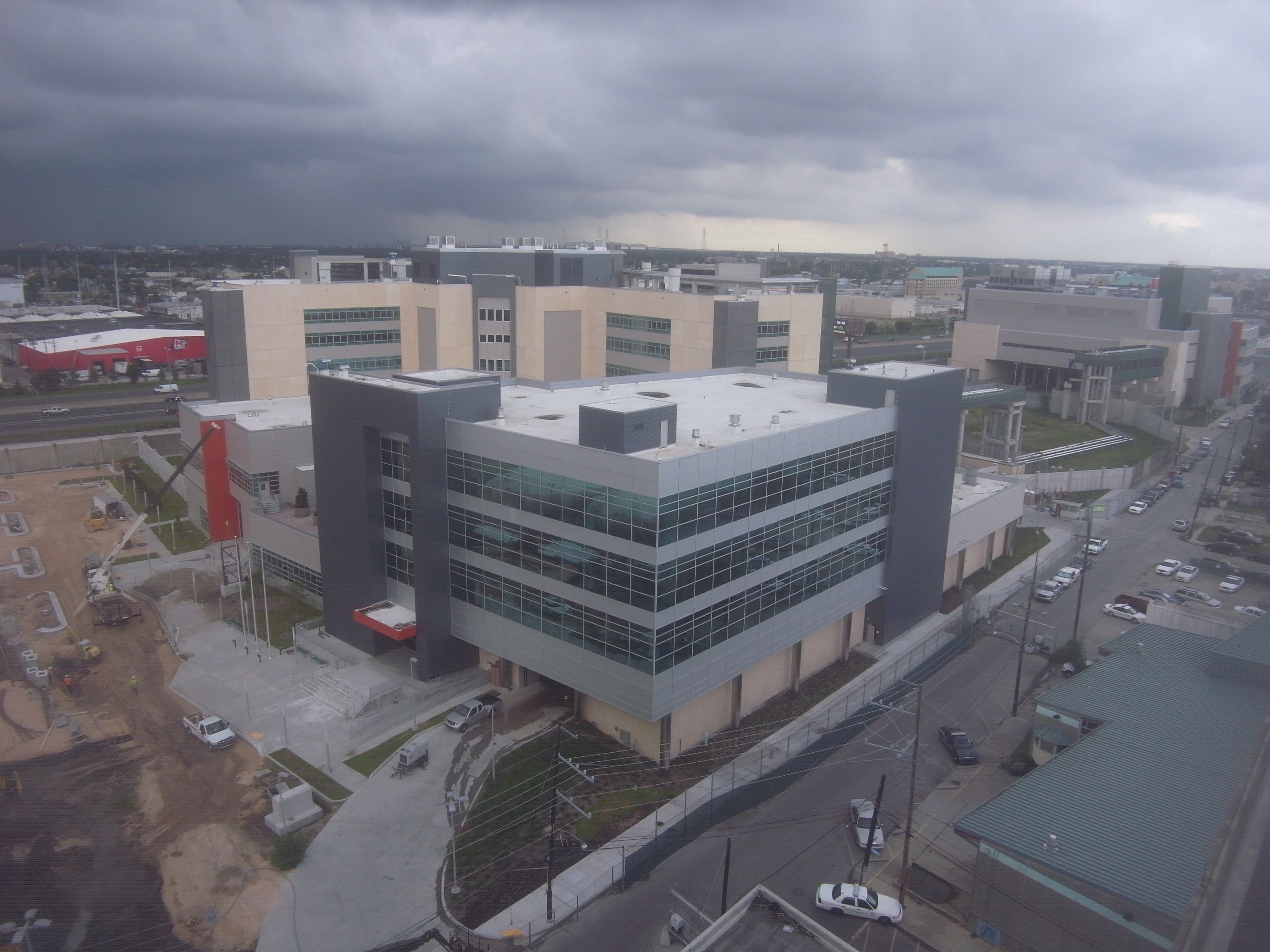 OPSO's Intake & Processing Center/Templeman III & IV Replacement
OPSO Re-Entry Program
Video Channel
Young Marines
NEW ORLEANS - 7-17-2014
The Orleans Parish Sheriff's Office has a zero-tolerance policy as it relates to contraband. Several signs are posted in and around the Intake and Processing Center indicating that the introduction of contraband in a jail is against the law.
However, the Sheriff's Office is prohibited from strip searching in the intake center. There was a $10 million settlement under a previous Sheriff's administration banning strip searches in the intake center. The Sheriff's Office cannot conduct strip searches in the intake center without probable cause. We rely on the arresting agencies to conduct thorough searches -- incident to a lawful arrest -- before arrestees enter the Intake and Processing Center. This alleged contraband violation did not occur in a housing unit.
The Sheriff's Office encourages anyone with evidence of contraband in secure areas to turn over that evidence to the Sheriff's Office. We will investigate all violations of the law and will make an arrest if the facts warrant.
NEW ORLEANS - 7-12-2014
Three Orleans Parish Sheriff's Office deputies who were injured by an inmate Friday have been released from the hospital.
The sheriff's deputies were injured as they handcuffed inmate Reginald Pye who was in the parish jail on one count of attempted first-degree murder, one count of aggravated second-degree battery and one count of second-degree cruelty to juveniles. The District Attorney's Office refused a fourth charge of aggravated battery.
About 8 p.m. Friday at the Conchetta jail facility, inmate Pye, with an open Bible in his hands, began standing on a table. He was ordered down by Deputy Edwin Masters. Pye refused the order and jumped from table to table. Deputy Masters requested backup. Seconds later, his supervisor, Sgt. Lester Burns, arrived and the two deputies took down the inmate before he could hurt himself. As he was being restrained, the inmate pulled out a shank from underneath the Bible and began swinging the shank, striking two of the deputies. Pye was finally handcuffed with the help of Deputy Charles Scott.
All three deputies were taken to the hospital and treated for bites to the hand and cuts to the arms. They have since been released. Pye was also taken to the hospital where he is being held for a mental evaluation.
As a result of the attack, Pye is charged with three counts of attempted murder, one count of aggravated battery and one count of aggravated battery on a correctional officer.
The incident is under investigation.
Victim Notifications & Programs
Crime Victims Programs
Victim Notification
ICE
Notification System
Crime Victims
Reparation Program
Elderly Victims
Assistance Program
Louisiana Victim
Notification System
Public Bids
Top Headline
Other Headlines
If you have a medical question about an inmate, call the Medical Inmate Advocate at 504-822-8000, ext. 4134.
The Medical Inmate Advocate is an experienced OPSO nurse who will investigate your concern and call you back. If you wish to provide medical information about an inmate, call the Medical Inmate Advocate. Medical confidentiality is maintained, but your concerns will be addressed.
Programs for Public Benefit
Harmony House
The OPSO Harmony House addresses the needs of parent, child, the courts, and the communities of New Orleans and the surrounding metropolitan areas by providing a safe, supportive environment for Supervised Visitation and Monitored Exchanges with equal regard for parent and child safety.
Young Marines
The OPSO chapter of the Young Marines is in partnership with the national Young Marines program. Youth under the age of 18 enroll for drill, games, field trips, and education.
West Bank Major Crime Taskforce
Deputies assigned to this task force focusing on major crimes and narcotics enforcement on the West Bank.
United States Marshalls Task Force
OPSO also participates in US Marshall task force activities, focusing on the apprehension of violent criminals in the Greater New Orleans Area and monitors registered sex offenders in Orleans Parish.
The Great Body Shop
The Great Body Shop program is a school-based program which covers drug prevention, health, bullying, emergency situations, nutrition, and other topics for youth from kindergarten through twelfth grade. Materials and training are available from OPSO.
Sheriff Marlin N. Gusman's Supervised Visitation Center
This program is in partnership with Harmony House and provides non-custodial parents a safe drop-off and/or visitation area.
Juvenile Curfew Center
OPSO maintains the Orleans Parish Juvenile Curfew Center in conjunction with the New Orleans Police Department. Youth under the age of 18 are brought to the facility when they violate City of New Orleans curfew laws and are held in a non-secure environment until a parent or guardian arrives for them.
Elderly Victim Assistance and Victim's Assistance
This program is in partnership with the State of Louisiana Victims Assistance Board and provides limited funding and assistance to elderly or non-elderly victims of crime.
Drug Abuse Resistance Education (DARE)
DARE is a school-based drug awareness and prevention program for youth. OPSO's main focus is sixth graders through high-school.
Criminal Patrols
This program focuses on outstanding warrants for violent crimes. Persons wanted for violent crimes are targeted and arrested for public safety. This program is grant funded in partnership with the Louisiana Commission on Law Enforcement and focuses on proactive crime prevention in high crime areas and the apprehension of wanted fugitives.
Presentation to Mayor's Committee
Criminal Justice Working Group


City Council Presentation
2014 Budget Presentation