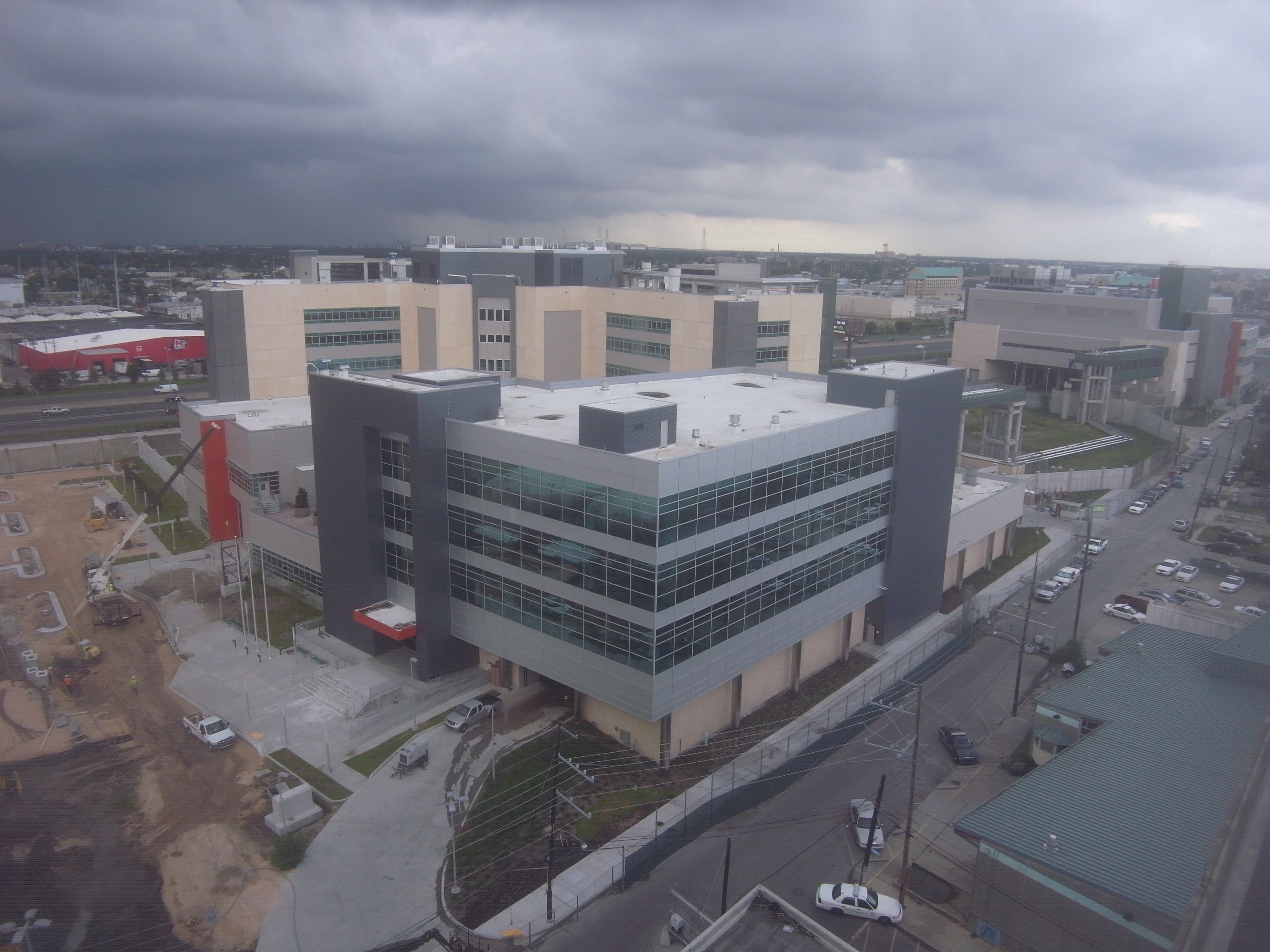 OPSO's Intake & Processing Center/Templeman III & IV Replacement
OPSO Re-Entry Program
Video Channel
Young Marines
NEW ORLEANS - 9-23-2014
The Orleans Parish Sheriff's Office confirmed that a juvenile arrest in connection with the death of a pizza delivery driver was enrolled in the OPSO Electronic Monitoring Program and that the EMP system was used to build a case and affect an arrest.
This past Saturday, OPSO received an alert through the Omnilink system that an EMP client, who is a juvenile, had left a restricted area in violation the rules of the program. An OPSO deputy assigned to the EMP made an unsuccessful attempt to contact the EMP client, who was originally detained for unauthorized use of a movable, traffic violations and resisting arrest. Efforts to reach the client's mother, who is his legal guardian, were also unsuccessful.
The deputy received a second alert at 11:15 p.m. Saturday that the EMP client had returned to the restricted area. The deputy reached the client on Sunday morning and issued a reprimand and placed the client under strict geographic restrictions until the deputy could meet with a Juvenile Court judge on Monday, Sept. 22.
"The reprimand and geographic restriction used by the deputy follows progressive corrective guidelines established by the National Institute of Justice for juvenile clients," said Chief Deputy Jerry Ursin.
About 10:30 p.m. Sunday, Sept. 21, OPSO was alerted that the client had again violated program rules, but was back in compliance just before 1 a.m. Monday, Sept. 22. On Monday morning, the deputy applied to the Juvenile Court judge for an arrest warrant for the weekend curfew violations. The judge issued the warrant Monday afternoon.
Armed with the arrest warrant, law enforcement personnel from OPSO and NOPD began looking for the juvenile. Using crime scene correlation software, the NOPD was able to build its case and arrest the juvenile. A second juvenile wearing a monitoring device was also arrested, however, that juvenile's monitoring device was not part of OPSO's Electronic Monitoring Program.
NEW ORLEANS - 8-26-2014
The Orleans Parish Sheriff's Office is committed to achieving substantial compliance in all areas of the consent agreement.
Since the independent monitor's last report, the Sheriff's Office has made progress, achieving substantial compliance in two areas and partial compliance in 22 areas, up from 10 in the last report.
Additionally, we have initiated several working groups that will lead us to compliance in additional areas. The Mental Health Working Group agreed with our plan to house acute and sub-acute mental health inmates at the Elayn Hunt Correctional Center. The Sheriff's Office is moving forward to implement this plan.
Read more: OPSO Making Progress Toward Compliance In Several Areas
Victim Notifications & Programs
Crime Victims Programs
Victim Notification
ICE
Notification System
Crime Victims
Reparation Program
Elderly Victims
Assistance Program
Louisiana Victim
Notification System
Public Bids
Top Headline
Other Headlines
If you have a medical question about an inmate, call the Medical Inmate Advocate at 504-822-8000, ext. 4134.
The Medical Inmate Advocate is an experienced OPSO nurse who will investigate your concern and call you back. If you wish to provide medical information about an inmate, call the Medical Inmate Advocate. Medical confidentiality is maintained, but your concerns will be addressed.
Programs for Public Benefit
Harmony House
The OPSO Harmony House addresses the needs of parent, child, the courts, and the communities of New Orleans and the surrounding metropolitan areas by providing a safe, supportive environment for Supervised Visitation and Monitored Exchanges with equal regard for parent and child safety.
Young Marines
The OPSO chapter of the Young Marines is in partnership with the national Young Marines program. Youth under the age of 18 enroll for drill, games, field trips, and education.
West Bank Major Crime Taskforce
Deputies assigned to this task force focusing on major crimes and narcotics enforcement on the West Bank.
United States Marshalls Task Force
OPSO also participates in US Marshall task force activities, focusing on the apprehension of violent criminals in the Greater New Orleans Area and monitors registered sex offenders in Orleans Parish.
The Great Body Shop
The Great Body Shop program is a school-based program which covers drug prevention, health, bullying, emergency situations, nutrition, and other topics for youth from kindergarten through twelfth grade. Materials and training are available from OPSO.
Sheriff Marlin N. Gusman's Supervised Visitation Center
This program is in partnership with Harmony House and provides non-custodial parents a safe drop-off and/or visitation area.
Juvenile Curfew Center
OPSO maintains the Orleans Parish Juvenile Curfew Center in conjunction with the New Orleans Police Department. Youth under the age of 18 are brought to the facility when they violate City of New Orleans curfew laws and are held in a non-secure environment until a parent or guardian arrives for them.
Elderly Victim Assistance and Victim's Assistance
This program is in partnership with the State of Louisiana Victims Assistance Board and provides limited funding and assistance to elderly or non-elderly victims of crime.
Drug Abuse Resistance Education (DARE)
DARE is a school-based drug awareness and prevention program for youth. OPSO's main focus is sixth graders through high-school.
Criminal Patrols
This program focuses on outstanding warrants for violent crimes. Persons wanted for violent crimes are targeted and arrested for public safety. This program is grant funded in partnership with the Louisiana Commission on Law Enforcement and focuses on proactive crime prevention in high crime areas and the apprehension of wanted fugitives.
Presentation to Mayor's Committee
Criminal Justice Working Group


City Council Presentation
2014 Budget Presentation