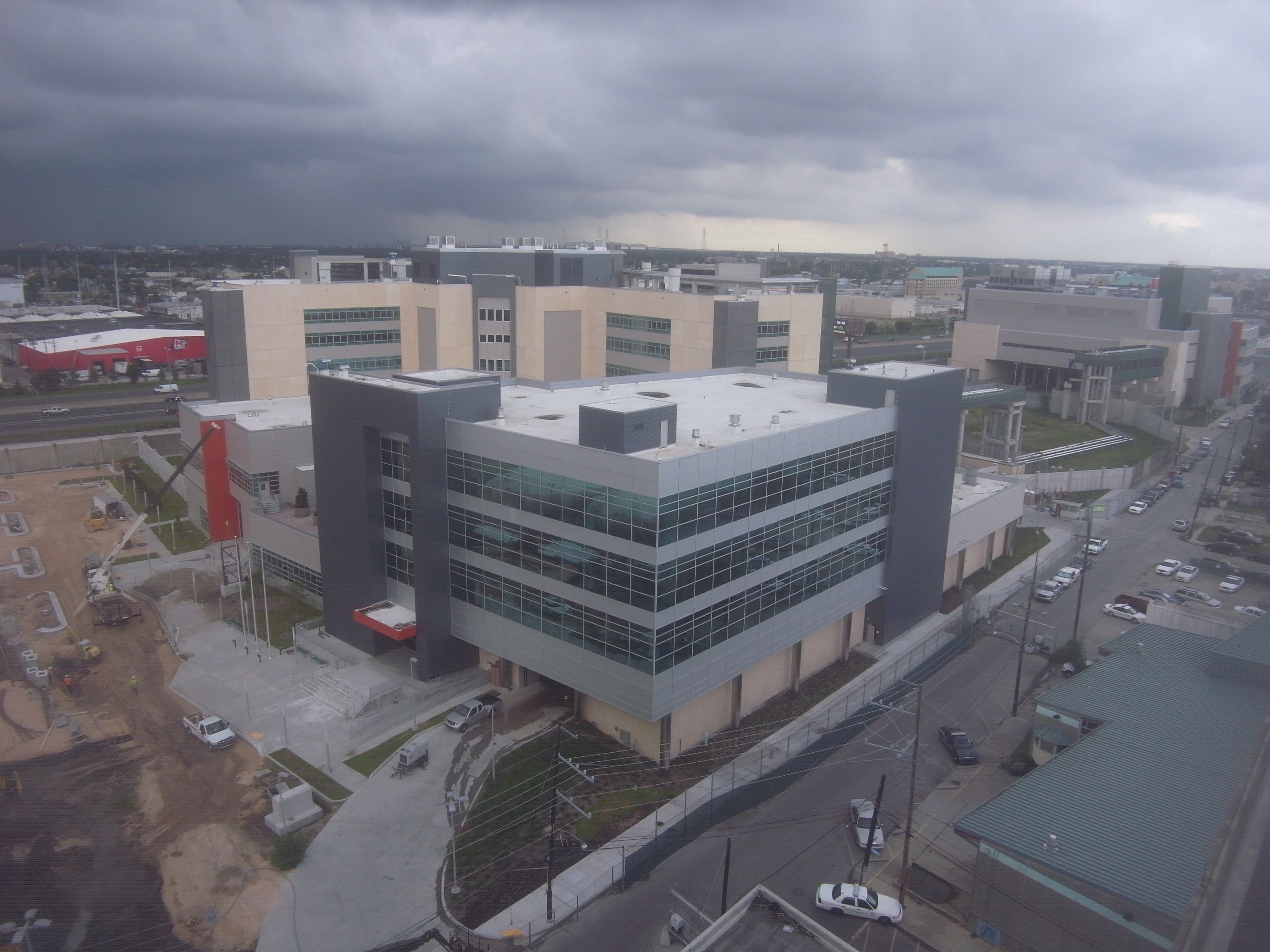 OPSO's Intake & Processing Center/Templeman III & IV Replacement
OPSO Re-Entry Program
Video Channel
Young Marines
City Must Cover Cost Of Plan
NEW ORLEANS - 8-13-2014
U.S. District Court Judge Lance Africk, who is overseeing the OPSO consent decree, ruled today that the Sheriff's proposed solution to house male acute mental health inmates at a mental health facility at Elayn Hunt Correctional Center in St. Gabriel, La., is potentially compliant with the consent judgment. Judge Africk further ordered the City of New Orleans to cover the costs associated with the Sheriff's plan.
"While it is the city's responsibility to provide a good and sufficient jail, our proposed solution is the only viable plan on the table," said Sheriff Marlin N. Gusman. "We are pleased that Judge Africk recognized our progressive efforts to comply with the consent agreement.
In today's order, Judge Africk ordered the City of New Orleans to pay the cost of implementing the Hunt plan. The City is expected to pay the costs of renovating the Hunt facility as well as for renovations to the Temporary Detention Center, which now houses female acute mental health inmates.
After Sept. 30, the City has been ordered to provide the Sheriff's Office additional monthly payments of $203,000.
Sheriff Gusman said, "With this ruling, we hope all parties begin to recognize the need to provide for public safety in a more cooperative and thoughtful manner."
NEW ORLEANS - 7-24-2014
As a political subdivision of the State of Louisiana, the Orleans Parish Sheriff's Office has and will continue to comply with regulations related to the public procurement process.
The process to select a vendor for medical and mental health services began with a nationwide request for proposals (RFP). Eight firms attended the mandatory pre-bid conference in May. Six firms submitted formal proposals. Those proposals included data considered proprietary and confidential.
Independent individuals from the community and other public agencies evaluated the proposals for medical and mental health services in a fair and equitable manner. The independent panel consisted of the City's acting health director, a private physician, representatives of the Sheriff's Office as well as an outside consultant, Alliance Medical Management, Inc., which specializes in medical RFPs.
The selection panel held several meetings, including today's meeting. One company emerged as the unanimous recommendation. The Sheriff's Office is in the process of notifying the bidders and expects to begin negotiations with the preferred bidder in the near future to determine if a contract can be finalized.
Victim Notifications & Programs
Crime Victims Programs
Victim Notification
ICE
Notification System
Crime Victims
Reparation Program
Elderly Victims
Assistance Program
Louisiana Victim
Notification System
Public Bids
Top Headline
Other Headlines
If you have a medical question about an inmate, call the Medical Inmate Advocate at 504-822-8000, ext. 4134.
The Medical Inmate Advocate is an experienced OPSO nurse who will investigate your concern and call you back. If you wish to provide medical information about an inmate, call the Medical Inmate Advocate. Medical confidentiality is maintained, but your concerns will be addressed.
Programs for Public Benefit
Harmony House
The OPSO Harmony House addresses the needs of parent, child, the courts, and the communities of New Orleans and the surrounding metropolitan areas by providing a safe, supportive environment for Supervised Visitation and Monitored Exchanges with equal regard for parent and child safety.
Young Marines
The OPSO chapter of the Young Marines is in partnership with the national Young Marines program. Youth under the age of 18 enroll for drill, games, field trips, and education.
West Bank Major Crime Taskforce
Deputies assigned to this task force focusing on major crimes and narcotics enforcement on the West Bank.
United States Marshalls Task Force
OPSO also participates in US Marshall task force activities, focusing on the apprehension of violent criminals in the Greater New Orleans Area and monitors registered sex offenders in Orleans Parish.
The Great Body Shop
The Great Body Shop program is a school-based program which covers drug prevention, health, bullying, emergency situations, nutrition, and other topics for youth from kindergarten through twelfth grade. Materials and training are available from OPSO.
Sheriff Marlin N. Gusman's Supervised Visitation Center
This program is in partnership with Harmony House and provides non-custodial parents a safe drop-off and/or visitation area.
Juvenile Curfew Center
OPSO maintains the Orleans Parish Juvenile Curfew Center in conjunction with the New Orleans Police Department. Youth under the age of 18 are brought to the facility when they violate City of New Orleans curfew laws and are held in a non-secure environment until a parent or guardian arrives for them.
Elderly Victim Assistance and Victim's Assistance
This program is in partnership with the State of Louisiana Victims Assistance Board and provides limited funding and assistance to elderly or non-elderly victims of crime.
Drug Abuse Resistance Education (DARE)
DARE is a school-based drug awareness and prevention program for youth. OPSO's main focus is sixth graders through high-school.
Criminal Patrols
This program focuses on outstanding warrants for violent crimes. Persons wanted for violent crimes are targeted and arrested for public safety. This program is grant funded in partnership with the Louisiana Commission on Law Enforcement and focuses on proactive crime prevention in high crime areas and the apprehension of wanted fugitives.
Presentation to Mayor's Committee
Criminal Justice Working Group


City Council Presentation
2014 Budget Presentation